Dr. Gabriele Jones
Training and Credentials
Dr. Gabriele Jones is a Clinical Psychologist, licensed in the State of North Carolina. She has been practicing in North Carolina since 2001, and in Wilmington since 2019. Dr. Jones earned her Master's Degree in Psychology from James Madison University and earned her Doctoral Degree in Clinical Psychology from The University of Southern Mississippi. She trained in child, adolescent, and adult areas of Clinical Psychology in her pre-doctoral internship at Tulane University Medical School, and furthered her training in a Post-Doctoral Fellowship in Pediatric Psychology at UNC School of Medicine. In 2007, Dr. Jones also underwent training in EMDR therapy, which is used to help treat individuals dealing with various forms of trauma. Dr. Jones is a member of the American Psychological Association, the North Carolina Psychological Association, Cape Fear Psychological Association, and the EMDR International Association.
Areas of Clinical Interest
Dr. Jones's practice focuses on the evaluation, assessment, and treatment of children, adolescents, and adults. Dr. Jones provides behavioral assessments and therapy, interpersonal psychotherapy, psychological and psychoeducational assessments, and EMDR therapy. Dr. Jones performs assessments for ADHD, Autism Spectrum Disorder, Learning Disorders, Giftedness, and Early Kindergarten Admission. She also conducts personality and diagnostic testing as part of consultative work with pediatricians, therapists, and psychiatrists. Having accurate diagnoses can significantly help guide treatment planning and medication decisions.
Dr. Jones conducts psychological evaluations that are very comprehensive, and typically include an intelligence test, academic testing, a thorough clinical interview, emotional/behavioral/personality assessments, and various self-report and/or parent/teacher report rating scales. Dr. Jones believes thorough feedback sessions (e.g., with parents) are an essential part of the assessment process.
Dr. Jones is also passionate about her work with Veterans. She conducts Compensation and Pension evaluations for veterans, and also works with veterans and their families on many therapeutic issues.
In terms of therapy, Dr. Jones believes that people seek help for many different reasons. Her therapeutic approach is primarily client-centered, meaning she believes that individuals have an innate ability to heal and to achieve personal growth. Emphasis is placed on the relationship in therapy, and on encouraging individuals to recognize that they can help themselves, and can change maladaptive thinking patterns. Cognitive-Behavioral techniques are used to help clients recognize irrational core beliefs and to develop healthier ways of thinking and conceptualizing the world around them. Dr. Jones strongly believes concepts of Positive Psychology should also be utilized throughout the therapeutic process to help individuals recognize their strengths, and to help them learn strategies to have hopeful and optimistic outlooks on life. Dr. Jones uses therapy to help people with many different kinds of problems including depression, anxiety, phobias, ADHD, PTSD, adjustment disorders, and grief. Dr. Jones believes that individuals who commit to therapy display great strength and discourages the viewpoint that seeking psychological help is stigmatizing. "Everyone should have a good therapist." In 2007 Dr. Jones took the exciting step of becoming trained in Eye Movement Desensitization and Reprocessing (EMDR), a form of psychotherapy somewhat different from traditional "talk" therapy. EMDR's effectiveness, particularly for PTSD, is supported by a broad base of research. The therapy includes mild bilateral stimulation of the brain that can help dissipate negative thoughts and feelings associated with past traumatic experiences. This encourages "adaptive information processing" which helps the brain to reprocess negative events and maladaptive core beliefs. EMDR is a complex, integrative approach to therapy and Dr. Jones uses it to treat individuals of all ages with specific phobias, generalized anxiety, PTSD, depression, grief, and even worries about future events (e.g. plane trips, scheduled surgeries, speeches, tests). Dr. Jones also uses EMDR to enhance the performance of athletes and business executives.
---
Kim Johnson, LMFT

Licensed Marriage and Family Therapist

Kim Johnson, LMFT is a licensed marriage and family therapist who received a master's degree from Webster University in South Carolina. She earned a bachelor's degree in music therapy from Elizabethtown College in Pennsylvania. She works with children of all ages, individuals, couples and families in addition to those on the autism spectrum. Kim worked in outpatient setting treating a variety of mental health disorders including depression, anxiety, PTSD and bipolar disorder. She specializes in relationship issues and working with family dynamics. Kim's goal is to create an environment of comfort and trust, so clients can immerse themselves in the therapeutic process to obtain the level of understanding and insight needed to feel happier and more fulfilled in their daily lives. Kim uses the family systems model, cognitive processing therapy and cognitive behavioral therapy to help her clients work through problems and learn new skills to achieve positive and sustaining change.
Insurances Accepted: Aetna, BCBS, Beacon, ChampVA, Cigna, Evernorth, Humana, Military One Source, Multiplan, Magellan, Tricare, UHC, UMR
---
Kimberly Giddo, M.Ed., Ed.S., LCMHC, NCC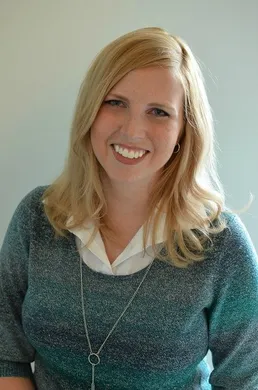 Kimberly Giddo, M.Ed., Ed.S., LPC, NCC is a licensed professional counselor who received a master's degree from the University of Florida. She works with adults and children of all ages and sees individuals, couples and families. She specializes in working with depression, cognitive processing therapy, anxiety disorders, trauma, self-harm, suicidal ideation, grief/loss, substance use disorders and relationship/family problems. She also has experience working with domestic violence, behavioral disorders, developmental disabilities, mood disorders and psychotic disorders. Kimberly's goal is to provide a supportive environment where clients feel comfortable addressing their struggles and working toward improving their life satisfaction. Kimberly uses cognitive behavioral therapy, cognitive processing therapy, and strength-based approaches to help clients change unhelpful thinking patterns and to assist them in reaching their personal goals.
Insurances Accepted: Aetna, BCBS, ChampVA, Cigna, Evernorth, Humana, Multiplan, Magellan, Tricare, UHC, UMR
---
Erin Watlington, MA, LCMHC-S

Erin Watlington, M.A, M.DIV, LCMHCS is a Licensed Clinical Mental Health Counselor Supervisor who received her master's degree in Professional Counseling from Liberty University. She also received her Master of Divinity in Christian Counseling from Southeastern Theological Seminary. Erin is experienced in working with children, adolescents, and adults in community based services, as well as residential services and school based environments. Erin utilizes therapeutic approaches of Cognitive Behavioral Therapy and Trauma-Focused Cognitive Behavioral Therapy. Erin integrates techniques such as behavioral modification, art therapy skills, interactive play therapy, mindfulness, social skills and parenting skills. Erin is skilled in integrating Christian Counseling techniques into session for who are interested in faith based therapy.

Erin is experienced in working with those who are struggling with issues related to trauma, anxiety, self harm, depression, life adjustments, self esteem and behavioral issues. Erin strives to create a comfortable and non judgmental atmosphere in which clients can process through their difficulties. Erin believes in meeting clients where they are and then deciding which approach is best for the individual.
Insurances Accepted: Aetna, BCBS, ChampVA, Cigna, Evernorth, Humana, Multiplan, Magellan, Tricare, UHC, UMR
---
Andrea Gillespie, MA, LCMHC, LCAS

Andrea Gillespie, MA, LCMHC, LCAS is dually licensed as a Licensed Clinical Mental Health Counselor and Licensed Clinical Addictions Specialist who received her master's degree in Clinical Mental Health Counseling from Webster University, South Carolina. Andrea completed undergraduate studies at West Chester University, Pennsylvania. Andrea has experience working with adolescents, teens, adults, and families. She has a passion for working with those struggling with addiction (both substance use and ineffective behaviors), family members of those struggling with addiction, Adult Children of Alcoholics and those who are experiencing anxiety, depression, relationship issues, life transitions, and self-esteem issues.

Andrea believes in providing a holistic, trauma informed, strengths-based approach working in collaboration with clients to help individuals and families balance acceptance of life circumstances while working towards desired changes. Andrea utilizes therapeutic techniques from Acceptance and Commitment Therapy (ACT), Cognitive Behavioral Therapy (CBT), Dialectical Behavior Therapy (DBT), along with motivational interviewing and mindfulness practices. It is common for people to feel overwhelmed, helpless, and even at times hopeless, leading to a sense of being "stuck". Andrea strives to meet each person where they are and establish a comfortable, trusting, non-judgmental environment so they can explore paths to working through difficult situations and foster a greater sense of meaning, personal growth, and control over their lives. Andrea's approach focuses on treating the person as a whole and recognizes the uniqueness and impact of the client's lived experience.
Insurances Accepted: Aetna, BCBS, ChampVA, Cigna, Evernorth, Humana, Magellan, Medcost, Multiplan, Tricare, UHC, UMR
---
Jessica Cramer, MSW, LCSWA

Licensed Clinical Social Worker Associate
Jessica is a Licensed Clinical Social Worker Associate who graduated with her master's degree in social work from Appalachian State University in 2021. She has worked in schools, in a residential group home and in community based work focusing on families. Jessica has worked with toddlers, children, teenagers and adults in various settings. She has worked with children and adolescents diagnosed with anxiety, depression ADHD, Bipolar Disorder, PTSD and Autism Spectrum Disorder. She is familiar with play therapy and often uses those techniques with her younger clientele to treat trauma and various behavioral issues. Jessica has also worked with couples struggling to connect with one another and parents needing a little guidance on how to communicate boundaries and structure with their children. Jessica believes in working holistically with her clients often using art therapy, journaling, mindfulness and somatic expression with her clients. She uses a strengths-based, client-centered techniques because she knows that her clients are the experts of their own experiences. It is common to feel stuck, low or at a loss as to what to do in your life to feel better. Jessica strives to create a safe, non-judgmental space to help you do just that.
Insurances Accepted: BCBS, Aetna
---
Madeline Hess, MSW, LCSW-A
Madeline Hess is a Licensed Clinical Social Worker-Associate who has background working with children, adolescents, young adults, and families in community-based and in home settings, adult couple's counseling and parenting skills in family centered treatment, adults in an outpatient setting, and children and adolescents in school-based counseling. Madeline has a passion for working with children struggling with school and behavioral concerns, survivors of traumatic experiences in childhood and adulthood, self-harm behaviors, suicidal ideations, anxiety, depression, anger management, parenting skills, and self-esteem concerns. Madeline uses interventions of positive parenting techniques, setting and maintaining boundaries, Theraplay interventions, art and play-based interventions and mindfulness to further support growth in these areas. Madeline will help you focus on self-awareness, problem solving, and goal setting. Madeline believes in meeting everyone where they are by tailoring treatment and goals that best support each individual she works with.
Insurances Accepted: BCBS, Aetna

---
Mary M. Godin, MA, LPA, LCMHC

Clinical Director and Founder of Anchor Psychological & Counseling Services, PLLC
Mary M. Godin, MA, LPA, LCMHC is the clinical director and founder of Anchor Psychological & Counseling Services, PLLC. She has worked in outpatient mental health for more than 21 years with a variety of mental disorders including depression, anxiety, bipolar disorder, PTSD, attachment disorders, autistic spectrum disorders, ADHD and other childhood behavioral disorders. She works with children, adolescents and adults using cognitive-behavioral therapy and cognitive interpersonal therapy. She strives to develop a trusting and nonjudgmental atmosphere in which clients can grow to reach their potential and work through difficult times. Mrs. Godin has worked extensively with active duty and military dependents with concerns surrounding deployments, PTSD and adjustment disorders. In addition, Mrs. Godin is a clinician for the North Carolina Child Treatment Program, which is a program that treats children with trauma using trauma-focused cognitive behavioral therapy. This evidenced-based therapy is proven to be effective for treating trauma victims. She is also a certified provider for Cognitive Processing Therapy which is utilized to treat adults with PTSD. Mrs. Godin conducts psychological testing for ADHD, depression, bipolar, PTSD, anxiety and personality disorders.
Mrs. Godin received her master's degree in clinical psychology from the University of North Carolina at Wilmington and completed her undergraduate training at the University of North Carolina at Chapel Hill. She is a clinical psychologist dually licensed as a licensed psychological associate and licensed professional counselor and certified as a health service provider.
Insurances Accepted: Aetna, BCBS, Beacon, ChampVA, Cigna, Evernorth, Humana, Military One Source, Multiplan, Magellan, Tricare, UHC, UMR