Dr. Gabriele Jones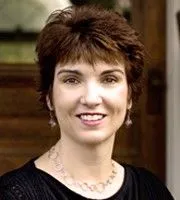 Training and Credentials
Dr. Gabriele Jones is a Clinical Psychologist, licensed in the State of North Carolina. She has been practicing in the Pinehurst area since 2001. Dr. Jones earned her Master's Degree in Psychology from James Madison University and earned her Doctoral Degree in Clinical Psychology from The University of Southern Mississippi. She trained in child, adolescent, and adult areas of Clinical Psychology in her pre-doctoral internship at Tulane University Medical School. She furthered her training in a Post-Doctoral Fellowship in Pediatric Psychology at UNC School of Medicine. Since becoming a Licensed Psychologist in North Carolina, Dr. Jones has also undergone training in EMDR therapy, which is used to help treat individuals dealing with various forms of trauma. Dr. Jones is also certified as a NeurOptimal Neurofeedback trainer. Dr. Jones is a member of the American Psychological Association, the North Carolina Psychological Association, and the EMDR International Association.
Areas of Clinical Interest
Dr. Jones's practice focuses on the evaluation, assessment, and treatment of children, adolescents, and adults. Dr. Jones provides behavioral assessments and therapy, interpersonal psychotherapy, psychological and psychoeducational assessments, and EMDR therapy. Dr. Jones performs assessments for ADHD, Learning Disorders, Autism Spectrum Disorders, Giftedness, and Early Kindergarten Admission. She also conducts personality and diagnostic testing as part of consultative work with pediatricians and psychiatrists.
Dr. Gabriele Jones conducts evaluations that are very comprehensive and typically include an intelligence test and academic testing, as well as a clinical interview, emotional/behavioral assessment, and various self-report rating scales. Dr. Jones believes thorough feedback sessions (e.g. with parents) are an essential part of the assessment process.
In terms of therapy, Dr. Jones believes that people seek help for many different reasons. Her therapeutic approach is primarily client-centered, meaning she believes that individuals have an innate ability to heal and to achieve personal growth. Emphasis is placed on the relationship in therapy, and on encouraging individuals to recognize that they can help themselves, and can change maladaptive thinking patterns. Cognitive-Behavioral techniques are used to help clients recognize irrational core beliefs and to develop healthier ways of thinking and conceptualizing the world around them. Dr. Jones uses therapy to help people with many different kinds of problems including depression, anxiety, phobias, ADHD, PTSD, adjustment disorders, and grief. Dr. Jones believes that individuals who commit to therapy display great strength and discourages the viewpoint that seeking psychological help is stigmatizing. In 2007 Dr. Jones took the exciting step of becoming trained in Eye Movement Desensitization and Reprocessing (EMDR), a form of psychotherapy somewhat different from traditional "talk" therapy. EMDR's effectiveness, particularly for PTSD, is supported by a broad base of research. The therapy includes mild bilateral stimulation of the brain that can help dissipate negative thoughts and feelings associated with past traumatic experiences. This encourages "adaptive information processing" which helps the brain to reprocess negative events and maladaptive core beliefs. EMDR is a complex, integrative approach to therapy and Dr. Jones uses it to treat individuals of all ages with specific phobias, generalized anxiety, PTSD, depression, grief, and even worries about future events (e.g. plane trips, scheduled surgeries, speeches, tests). Dr. Jones also uses EMDR to enhance the performance of athletes and business executives
---
Heather Thigpen, M.Ed., NCC, LCMHC
Heather Thigpen is a Licensed Clinical Mental Health Counselor who obtained her bachelor of science degree in psychology and master's in education from Campbell University. She has five years of post-graduate experience. Mrs. Thigpen works with children, adolescents, young adults, and families to help them with emotional and behavioral disorders. She primarily utilizes person-centered and solution-focused therapy techniques along with a variety of interactive therapies. Person-centered therapists strongly believe that in order for a client's condition to improve therapists should be warm, genuine, and understanding. She uses games and toys to help clients feel more at ease during sessions. Mrs. Thigpen also uses the family systems model to assist families with problems and help teach them new skills to achieve positive and sustaining change. She enjoys helping children, adolescents, young adults and families use therapy as a tool to help them succeed.
---
Amee Little MSW, LCSW, LCASA
Amee is a Licensed Clinical Social Worker, and Licensed Clinical Addictions Specialist Associate who obtained her Masters of Social Work from East Carolina University. She believes in a providing a holistic approach and works to create a safe, non-judgmental environment needed to encourage the growth of every individual. She believes each person is unique in their needs and life experiences, and ensures a custom plan of treatment by utilizing Mindfulness Techniques, Cognitive Processing Therapy, and Cognitive Behavioral Therapy techniques such as strengths based perspective, solutions focused therapy, and prolonged exposure. She also enjoys incorporating creative modalities such as Art Therapy into treatment. She has a passion for working with mood disorders, addiction, life transitions and adjustments, relationship conflicts, self-worth concerns, body dysmorphia, self-harm, overcoming trauma, and LGBTQIA+ populations. Amee recognizes the courage taking this step requires, and strongly believes each person possesses the strength to grow in confidence and reshape their life.
---
Elizabeth "Liz" Wisker, MSW, LCSW

Elizabeth "Liz" Wisker, MSW, LCSW is a Licensed Clinical Social Worker who obtained her Master's Degree in Social Work from Indiana University-Purdue University Indianapolis. Liz has seven plus years of clinical experience working with individuals and families on a variety of mental health and addiction issues.
Liz's clinical experience includes working with youth, adolescents, adults, and families on issues related to a variety of daily and life stressors impacting relationships, health, and work/school. She has specialized in trauma treatment for survivors of intimate partner violence, family violence, and sexual abuse, and has also helped others address issues with communication, anger, confidence, low self-esteem, depression/mood changes, anxiety/panic attacks, grief/loss, sexual orientation, gender identity, and addictions.
So, if you feel like your life is falling apart and you are stuck in a cycle of unhealthy relationships, depression, anxiety, or unsure of how to cope with life changes, or you are you a parent or caregiver having difficulty with your child, or you have experienced a single trauma incident or trauma over a lifetime and ready to focus on healing, then you have come to the right place for a safe, empathetic, and nonjudgmental person and environment to begin your new journey of healing with improved self-care and coping self-efficacy.
Liz is committed to help you focus on your priorities and goals by engaging in cognitive-behavioral therapy techniques that are person-centered, trauma-informed, strength-based, and solution-focused. Together, she will help you and/or your child to learn to problem-solve for effective coping strategies in order to reduce disturbances and gain empowerment in making healthy choices that produce beneficial outcomes for you and/or your child's life.
---
Margaret Vester, MSW, LCSWA
Licensed Clinical Social Worker Associate
Margaret is a Licensed Clinical Social Worker, who obtained her Masters of Social Work from East Carolina University. Margaret has experience working with children, adolescents, young adults and adults in a community based and outpatient settings. She believes in a providing a safe, non-judgmental environment for every individual. She helps clients work on anxiety, depression, self-esteem, trauma/PTSD, life transitions, suicidal ideation and self-harm.
Margaret is trained in Eye Movement Desensitization and Reprocessing (EMDR) and specializes in working with individuals with trauma. Her approach to therapy involves utilizing EMDR, Motivational Interviewing, and Cognitive Behavioral Therapy (CBT) Dialectical Behavioral Therapy (DBT) techniques including mindfulness, interpersonal effectiveness, distress tolerance, and emotional regulation. Margaret believes together you can process your pain and move forward with your life trauma, you have the strength to overcome what is holding you back and your past and your pain do not have to define you.
---
Mary M. Godin, MA, LPA, LCMHC

Clinical Director and Founder of Anchor Psychological & Counseling Services, PLLC
Mary M. Godin, MA, LPA, LCMHC is the clinical director and founder of Anchor Psychological & Counseling Services, PLLC. She has worked in outpatient mental health for more than 21 years with a variety of mental disorders including depression, anxiety, bipolar disorder, PTSD, attachment disorders, autistic spectrum disorders, ADHD and other childhood behavioral disorders. She works with children, adolescents and adults using cognitive-behavioral therapy and cognitive interpersonal therapy. She strives to develop a trusting and nonjudgmental atmosphere in which clients can grow to reach their potential and work through difficult times. Mrs. Godin has worked extensively with active duty and military dependents with concerns surrounding deployments, PTSD and adjustment disorders. In addition, Mrs. Godin is a clinician for the North Carolina Child Treatment Program, which is a program that treats children with trauma using trauma-focused cognitive behavioral therapy. This evidenced-based therapy is proven to be effective for treating trauma victims. She is also a certified provider for Cognitive Processing Therapy which is utilized to treat adults with PTSD. Mrs. Godin conducts psychological testing for ADHD, depression, bipolar, PTSD, anxiety and personality disorders.

Mrs. Godin received her master's degree in clinical psychology from the University of North Carolina at Wilmington and completed her undergraduate training at the University of North Carolina at Chapel Hill. She is a clinical psychologist dually licensed as a licensed psychological associate and licensed professional counselor and certified as a health service provider.